Our Pension Services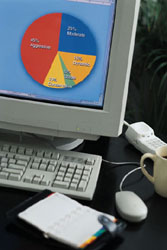 PLAN RECOMMENDATION
Based on the results of the review and analysis, we will recommend plan changes that seek to improve the quality, cost effectiveness, and spectrum of benefits that meet your company employee retirement needs.
PLAN IMPLEMENTATION
Our firm provides comprehensive implementation for all benefit plans. We will work with your team to provide optimum communication with employees for a smooth transition.
Plan-specific comprehensive enrollment kits.
Employee Seminars/Health Fairs: We educate employees and their dependents on selecting investment strategies* that seek to fit their needs.
Fund Mapping for takeovers and rollovers.
Employee Access: We educate employees on how to best utilize plan services.
FULL SERVICE ADMINISTRATION
Preparation of comprehensive enrollment kits. Our staff is available to assist in the application process and to answer employee questions.
Ongoing seminars to educate new hires.
Enrolling new hires.
Customer Service Hotline available to all employees for ongoing questions.
EMPLOYEE EDUCATION SERVICES
Quarterly on-site seminars to help educate new hires and current participants.
Retirement planning strategies* and tools.
Asset allocation modeling and training.
Dollar cost averaging and other retirement strategies.
EMPLOYEE FINANCIAL PLANNING
Diablo Benefit Group will offer on-site as well as off-site financial planning* to your employees.