Our Firm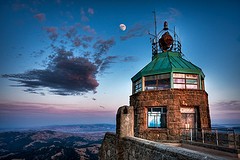 Over 25 years ago, Allied Benefit and Insurance Services was formed with a focus on individual and small group health insurance. Over a period of years and through their affiliation with Provident Mutual Life Insurance Company, now Nationwide Insurance, the company expanded its services to include estate planning, key man insurance, disability, long term care insurance and pension planning for its group clients and owners.
Due to a consolidation of companies and changing times, a new direction was mandated and Diablo Benefit Group was formed and incorporated on December 2nd 1998 by Richard Fox, Michael Holbrook*, CFP and Robert Gayewski, LUTCF.
Creating an employee benefits business that would promote and maintain a synergistic and efficient working environment for all our associates while emphasizing and supporting the highest standards of ethical and professional behavior in all our relationships was the main objective.
Also, of utmost importance was our desire to be diligent in understanding each client's unique needs and circumstances and to provide an attention to detail while analyzing, planning, implementing and administering our client's benefit plans so that a true sense of "personalized and value added service" was attained.
So was born our desire to form and maintain…. "Striving to build relationships that stand the test of time."